FM Academy is a consortium of leading FileMaker development companies in the United States. All FM Academy members are part of the FileMaker Business Alliance, and our purpose is to further educate FileMaker users and developers to encourage best practices and foster further adoption of the software. The organization has earned recognition as a 2013 award finalist in Alliance Management by the Institute for Excellence in Sales and Business Development.
Atlanta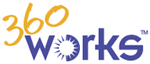 360Works offers consulting and programming services for FileMaker Pro, as well as a wide selection of plugins and add-ons for FileMaker Pro, such as SuperContainer, Scribe, and ScriptMaster. Our FileMaker staff has been producing easy-to-use, customized solutions for our customers since 1996, and we are one of the first companies to be recognized by FileMaker Inc. as a FileMaker Certified Developer.
As a Platinum member in the FileMaker Business Alliance, 2009 winner of the FileMaker Community Contribution award, and 2011 winner of the FileMaker Solution of the Year award for DocuBin, we are one of the top-tier FileMaker consultant firms in the world.
Although we work with all industries, we are especially experienced with advertising, prepress/printing, marketing, and public relations. Our customers include NASA, Apple, Pixar, Make A Wish, Omnicom Group, the US Marines, Atlanta Business Chronicle, and many other successful organizations.
One thing that many of our customers are pleasantly surprised to find is that we do custom FileMaker plugin development in addition to our 'off the shelf' products. If you've always wished for a FileMaker feature, let us know and we'll see what we can do to help!
Indianapolis

DBServices believes efficient businesses have efficient databases. Plain and simple. Our belief focuses us on adding value to your organization through improved workflow systems, generating rock-solid code, and designing intuitive user experiences.
We have provided comprehensive solutions for hundreds of clients of all sizes, including Fortune 500 companies, small businesses, K-12 schools, universities, vertical markets, and non-profit organizations. Each of these solutions has added value to the organization, whether the solution is a goliath-sized advanced sales order system, integrating FileMaker with the web (PHP, XML, CWP), or providing FileMaker Go apps on the iPad and iPhone.
Your FileMaker database is your business. Making it work better is ours.
Philadelphia • New York


IT Solutions takes a different approach than most IT companies. At ITS, every employee doesn't just act like an owner, every employee is an owner. Not just through stock options or public stock that anyone can buy. ITS employees own actual stock in the business through our Employee Stock Ownership Plan (ESOP). When ITS succeeds, they succeed. And every ITS employee knows that ITS only succeeds when our clients succeed.
Our employee-owners understand how a business operates, what's important to an organization's success, and how to control costs. And they apply those principles every day when it comes to your technology. We believe quick fixes to IT problems leave too much room for bigger headaches – and costs – down the road. As our name says, we're in business to provide long-term, comprehensive solutions for your IT needs that put your company in a position to prosper.
Give us a problem, and we'll look at it from every angle – technical, economic, strategic – before presenting you with a solid, cost-effective solution. We do this by making sure we're in tune with your business goals. By hiring only the best certified consultants, by refining our systems and procedures every day, by developing better ways to serve you, by constantly innovating, we strengthen our business and yours.
At IT Solutions we believe that we all succeed together, our company, our employees, and you.
Portland 

AppWorks is a leading FileMaker solution provider based in Portland, Oregon. With over 25 years of development experience, we build solutions that withstand the test of time for universities and schools, government, vertical markets, non-profit organizations, small businesses and large. Saving time, effort, money and potential pitfalls through software is our mantra. We created fmSearchResults so you can integrate fast and flexible search across multiple tables in your solutions (currently undergoing updating) and have several free FileMaker modules to download on our website.
We focus on:
Development. We bring almost seventy years of combined software development experience to the table. Our agile development environment is very hands-on. We like to empower our customers.
Consulting. We know it's a matter of listening not just to what you want, but also recognizing what you need. Business niches may vary, but often their problems don't. We love consulting our customers on better business practices.
Training. We want to share our knowledge and love of software development with the world!
In short, our business is helping your business be better.
Washington, DC • Baltimore

MainSpring brings craftsmanship to the FileMaker community through our development expertise and dedication. We focus on quality, usability and form to make your solution truly yours.
Our involvement with the community, whether via training, user groups, blogging or tweeting, enables you to have the best possible FileMaker experience. MainSpring is proud that everyone on our development team is a Certified Developer, and that we have earned all the top certifications from FileMaker, including Authorized Trainer and FBA Platinum. Our Developers frequently present at seminars and are published authors.
MainSpring supports FileMaker developers and users internationally, with engagements that stretch from the Washington, DC area to exotic places such as Mali and Honduras. We have experience in education, government and government contracting, non-profits, and commercial markets. In addition to custom development, we provide training, remote help desk support, and licensing. We work with complementary technologies including PHP, XML, HTML, JAVA, Flash, C++, SQL and Crystal Reports.
We have access to award winning IT infrastructure design and support; seasoned business executives; the only GSA Schedule with FileMaker product, development, and training; and a helpful customer service team. Visit us at www.gomainspring.com or call 240-425-4431. Let us shape your success!
St. Louis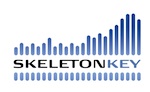 Skeleton Key is an accomplished team of technology consultants that solve problems. We're well-known as experts in FileMaker, and we have a lot of experience integrating PCs and Macs. We're also certified trainers who emphasize constant education for ourselves to best serve our customers.
Our job is to make your systems function smoothly, with all the right elements in place. We are solution-agnostic, which means we don't resell software or hardware. That decision was one of our first as a company, and it makes us customer-centric in a way nothing else can.
We think our approach and philosophy is both unique and effective, and we're confident that we can work with you to make your business run more efficiently.
Connecticut • Massachusetts

Kyo Logic develops customized software solutions for small to medium-sized clients. Our chief focus is integrating work flow and information systems and shortening the communication lines to customers through extranets. We support our clients through four basic services:
Identifying and mapping key processes and support processes that drive value for client companies
Analyzing process and information flows to improve effectiveness and speed
Developing customized work-group database applications
Integrating company websites and extranets with internal systems
Kyo Logic was founded by John Mathewson and Tim Neudecker, who have been developing database solutions since 1985. Individually and as a team, the founders have designed and implemented solutions in the areas of media planning, digital work flow and image management, on-line human resources, inventory management, bond trading, business development, data warehouses and CRM.
Birmingham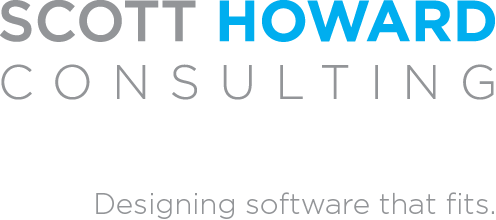 Scott Howard Consulting designs custom software for a wide variety of organizations. Our solutions integrate with corporate purchasing systems, e-commerce sites, SQL backends, web services, and mobile devices such as the iPhone and iPad. We provide coaching and consulting services for FileMaker developers and organizations with existing solutions. We have been developing FileMaker solutions on both Mac and Windows since 1992 and iOS since 2011.
Scott Howard Consulting is privileged to serve small and large clients in many industries. We enjoy long-standing relationships with our clients who come to see us as partners in their businesses. We have many apps in regulated environments that help clients comply with HIPAA, NERC CIP, FDA and OSHA regulations. We design clean, attractive, easy-to-use software that serves business and user goals.
Our staff of certified developers is based in Birmingham, Alabama. We serve clients throughout the Southeast and around the US.